Featured Los Gatos Restaurants
565 University Ave., Los Gatos CA 95030
408.395.7650
More Information about Campo di Bocce
Enjoy a taste of Italy at Campo di Bocce in Los Gatos. From fresh fried calamari and bruchetta to panini and unique pizzas; from eggplant parmesan and lasagna specials to locally made Italian desserts, Campo di Bocce offers a true Italian taste experience.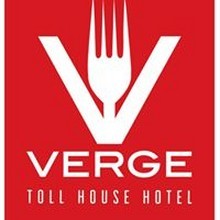 140 S Santa Cruz Ave, Los Gatos, CA 95030
408.884.1054
Inspired by our location on the verge of town, VERGE is the new epicenter of social gatherings, get-togethers and milestone celebrations in Los Gatos. With a forward-thinking approach to dining, VERGE brings together a menu of culturally-diverse yet Californian-at-heart cuisine with a progressive, hand-crafted cocktail program. At the helm, Executive Chef Albert Nguyen-Phuoc's inspired culinary concepts are authentic in its roots and sourcing while still fresh and unique in the combining of cultural regions and styles of cuisine.
California Cafe & Restaurant
50 University Ave, Los Gatos CA 95030
Book a table online at California Cafe & Restaurant
New American. An innovative approach to Pacific Rim staples makes for some lovely surprises. The ace service matches the smart setting. Full bar.
Double D's Sports Grille
354 N Santa Cruz Ave., Los Gatos, CA 95030
Open Lunch and Dinner with a full bar featuring top shelf liquors, craft beers and local wines. Each seat has a view of 'the game' and our staff is ready to serve you. The menu features an array of dishes including burgers, pizza, ribs, pasta, salads and sandwiches.
Forbes Mill Steakhouse
206 N. Santa Cruz Ave., Los Gatos CA 95030
Book a table online at Forbes Mill Steakhouse
Forbes Mill in Los Gatos serves the finest cuts of Prime steaks including porterhouse, filet mignon, rib eye, New York strip, prime rib and all natural Kobe Steaks. This Los Gatos fine dining restaurant also offers fresh seafood, pastas and vegetarian dishes, as well as a full bar and an excellent wine list.
Katsu Los Gatos
160 W. Main St., Los Gatos CA 95030
Book a table online at Katsu Los Gatos
Katsu Los Gatos is a dining experience unlike any other. The Japanese restaurant practices the unique culinary exercise known as omakase, which gives the chef free reign to concoct a dish specific to the guest. And Chef Katsuhiko Hanamure does just that, blending fresh, top-quality ingredients to make dishes ranging from spotted prawn with caviar to oyster wrapped in philo. Additionally, the Katsu bar features cocktails made with freshly squeeze juices, and a menu featuring top-rated wines and champagnes, three styles of Japanese whiskey, and aged Flying Pegasus Sake—an exclusive aged sake of which only 200 bottles are produced annually. Reservations are recommended.
The Lexington House
40 N. Santa Cruz Ave. Los Gatos, CA 95030
The Lexington House is a restaurant in the heart of los gatos that changes the perception of the south bay eatery scene. The Lexington House's menu is dictated by the seasons and guided by the purveyors' sense of place. Running a "greener" restaurant than most, they not only offer local, sustainable and organic products, but they also use those ideals in their day-to-day practices.
Los Gatos Cafe
340 N. Santa Cruz Ave., Los Gatos CA
Won second place in the "Best Breakfast" category for Metro's 2001 Food & Drink readers' survey.
Full review
.
Manresa
320 Village Lane, Los Gatos CA 95030
Book a table at Manresa
Iron Chef Champion David Kinch is the culinary genius behind the critically acclaimed Manresa restaurant in Los Gatos. Lauded as one of the best restaurants in the United States (if not the world), Manresa is where diners can indulge in beautiful, expertly orchestrated dishes weaving the influences of French, modern Catalan and innovative Californian cooking. Reservations are required.
Palacio Restaurant
115 N. Santa Cruz Ave., Los Gatos, CA 95030; Tel. 408.402.3811
Book a table online at Palacio Restaurant
An upscale destination for fine Mexican cuisine in Los Gatos, Palacio Restaurant serves up elegantly plated fare in an old Victorian home where historical and cultural influences make for a stylish setting. The menu highlights both traditional and innovative interpretations of Latin fare ranging from classics like empanadas, moles and crispy plantains to specials like pumpkin encrusted halibut and unique ceviche dishes. The deserts (especially the churros) and specialty margaritas and cocktails are not to be missed.
Purple Onion Cafe & Catering
26 E. Main St., Los Gatos CA 95030
Purple Onion is a charming, contemporary Los Gatos dining spot that impresses with a menu of gourmet breakfast and lunch options. Located in downtown Los Gatos, on Main Street near the entrance to the creek trail, this coffee house and bistro also features a full range of pastries and deserts, not to mention high-end catering options.
Restaurant Sent Sovi
14583 Big Basin Way, Saratoga CA 95070
Book a table at Restaurant Sent Sovi
Contemporary Californian. Located at the western end of the historic Saratoga Village, this top-rated Silicon Valley restaurant serves delicious cuisine in a gorgeous setting. Leveraging locally grown and raised ingredients, Chef Josiah Slone creates French influenced California cuisine and offers a distinctive selection of wines by the glass to compliment flavors in his dishes. Sent Sovi is only open for dinner and reservations are highly recommended.
Steamer's
31 University Ave., Los Gatos CA 95030
Styling itself as a grillhouse, Steamer's includes rotisserie meats and fragrant grilled chops in addition to fresh fish. Quality control and service are excellent. Full bar.
Full review
.
Viva! Primavera
15970 Los Gatos Blvd., Los Gatos CA
Book a table online at Viva! Primavera
Viva! Primavera features upscale family dining in Los Gatos with a menu that fuses California and Mediterranean cuisine along with some family style platter dining.
Full review
.
Back to top