Featured Los Gatos Shops
Lite Line Illuminations is the premier place to shop in Los Gatos for hand-blown Murano glass lights, handmade glass chandeliers and custom lighting fixtures. This Silicon Valley lighting shop draws repeat customers with its knowledgeable staff and exclusive selection of beautiful and exotic lamps, fans, outdoor lighting and custom lighting installations. Catering to the stylish Los Gatos retail crowd, Lite Line Illuminations takes pride in offering one-of-a-kind lighting options that are art pieces as well as functional décor.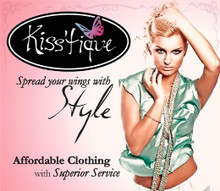 11 North Santa Cruz, Los Gatos CA 95030
408.399.5477
The Kiss'Tique is a Los Gatos hot spot for all things fashion. The locally beloved staff are known for their knowledge and accessibility, and are the first ones to tell you what's in and what's out. The boutique houses a variety of dresses, denims, tops, jewelry and accessories, and the fashion-educated team put customer service first, and have a finger on the pulse of international trends, with an eye for products culled from 8 plus stores all over the globe, from the US to Australia. And with an affordable price tag to boot, Kiss'Tique is a must for fashionistas all around the county.
Home & Garden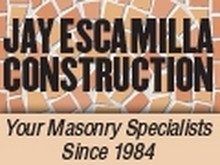 Your Masonry Specialists Since 1984
South Bay | Peninsula | Santa Cruz Mountains
408.824.9188
For everything from outdoor kitchens to pizza ovens to natural stone walkways, Jay Escamilla Construction offers top-quality masonry services. The contractors with this full service masonry company in the San Jose area will work closely with clients on landscaping and home improvement design ideas, building what they desire for an idyllic outdoor setting, whether it's a flagstone patio or an outdoor limestone fireplace.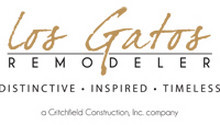 634 N. Santa Cruz Avenue, Suite 103, Los Gatos CA
408.395.6000
Offering distinctive, luxurious and timeless remodel design options, Los Gatos Remodeler stands out as a premier homebuilder in the South Bay. Specializing in upscale residence remodeling and green building techniques, this Los Gatos general contractor company aims to exceed even the highest expectations.
Accent on Rugs Of Los Gatos
10 Station Way, Los Gatos CA 95030
408.354.8820
Decorative rugs and tapestries. Oriental rugs and tapestries.
Architects Interior
35 N Santa Cruz Ave., Los Gatos CA 95030
408.354.1020
Contemporary lighting, home furnishings and home office furniture.
Domus
40 N. Santa Cruz Ave., Los Gatos, CA 95030
408.354.6630
Green Thumb Nursery
15796 Winchester Blvd, Los Gatos CA 95030
408.395.6050
Specialty nursery with ornamental plants and decorative garden statuary.
Lulu Pom
100 W. Main St. (at University Avenue), Los Gatos CA 95030
408.399.5572
European-inspired classic contemporary design with a whimsical flair. Imaginatively colored fabrics juxtapose with vintage silver, mismatched china, found objects and French milled soaps. Gifts, fabrics, lighting, furnishings and furniture. Interior design services.
Martino Interiors
630 University Ave., Los Gatos, CA
408.354.9111
Furniture and interior design. Floor and window coverings, fabrics, wall coverings and art.
Natural Creations
108 N Santa Cruz Ave., Los Gatos, CA 95030
408.354.4221
Specialty florist and plants for the home.
Smith & Hawken
26 N. Santa Cruz Avenue, Los Gatos, CA 95030
408.354.6500
Specialty garden store with garden statuary, tools, planters and a smattering of plants.
Sur La Table
23 University Ave. in the Old Town Center, Los Gatos, CA 95030
408.395.6946
Top quality cookware and hard-to-find kitchen tools for culinary professionals and home chefs.
Trent Pottery
300 N Santa Cruz Ave., Los Gatos, CA 95030
408.354.1430
Handmade glazed sinks and tiles.
Williams-Sonoma
122 N. Santa Cruz Ave., Los Gatos, CA 95030
408.354.7302
Jewelry
The Indian Store
50 University Ave., Los Gatos CA 95030
408.354.9988
The Yellow Brick Road
17 N. Santa Cruz Avenue, Los Gatos CA 95030
408.395.9225
A well-stocked jewelry and gift store featuring both classics and many imaginative, artistic and contemporary pieces by custom jewelers and artisans. Long time Los Gatos shop is operated by owners Diane and Gary.
Back to top